Member Area Login
Not a member yet?

Please click below to be taken to the Member Login screen.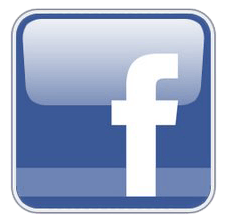 Welcome to the Central Arkansas Human Resource Association (CAHRA) website:
We are proud to be an affiliate of the Society for Human Resource Management (SHRM). The Society for Human Resource Management (SHRM) is the world's largest association devoted to human resource management. Representing more than 250,000 members in over 140 countries, the Society serves the needs of HR professionals and advances the interests of the HR profession. Founded in 1948, SHRM has more than 575 affiliated chapters within the United States and subsidiary offices in China and India.
Explore our website and learn more about our programs, leadership, member benefits and how you can get involved with our extensive network of area HR professionals.
---
CLASSIFIEDS
Looking to fill an open HR position within your organization? Interested in changing jobs? Click here for additional information and to view available jobs.
---
Save These Events on Your Calendar:
October 9th, 2014 - Monthly Membership Meeting
11:30 am - 1:00 pm
Location: Union Train Station
1400 West Markham Street
Little Rock, AR 72201
TOPIC: Generational Differences in the Workplace
Join us as this topic is explored by an expert panel of HR professionals, as well as employees who represent each generation.
MEETING SPONSOR:
______________________________________________________________
November 13th, 2014 - Monthly Membership Meeting
11:30 am - 1:00 pm
Location: Union Train Station
1400 West Markham Street
Little Rock, AR 72201
TOPIC: Dealing with Problem Employees: How to Handle the Donald Sterlings of your Organization and Win
MEETING SPONSOR:
______________________________________________________________
Click HERE for more information and to print a scholarship application